Bundesverband der Pharmazeutischen Industrie e.V.
https://www.bpi.de
We advocate for politics, external stakeholders and the public for a location policy that secures jobs, drives pharmaceutical innovations and does justice to the permanent and cross-party task: To ensure the future-oriented improvement of patient health care!

Tilray
www.tilray.com
Tilray is a global leader in cannabis research, cultivation, processing and distribution. We aspire to lead, legitimize and define the future of our industry by building the world's most trusted cannabis and hemp company.
A proud pioneer, we are the first GMP-certified medical cannabis producer to supply cannabis flower and extract products to tens of thousands of patients, physicians, pharmacies, hospitals, governments and researchers on five continents.

Panaxia
www.panaxia.co.il
Panaxia is modernizing the medical field with revolutionary pharmaceutical solutions that utilize the unique properties and benefits of medical cannabis. As a leader in this rapidly developing medical arena, Panaxia is spearheading the adoption of cannabis-based treatments through a variety of familiar delivery methods that can radically improve the lives of those with a wide range of medical conditions.

Comm-Op Europe
www.comm-op.eu
COMM-OP EUROPE is a one-stop shopping platform offering consultancy and support in market entry management in the healthcare market for medicinal products (OTC, Rx, Orphan), food supplements, medical food and medical devices.

Cannaflos GmbH
www.cannaflos.de/
Cannaflos works on a holistic solution of the cannabis value chain from plant to patient. 
In various research collaborations, Cannaflos is actively contributing to advance the knowledge of cannabis and its therapeutic use. As a holder of a wide range of CPVO-registered cannabis genetics, the company is offering it's varieties through licensing to pharmaceutical companies and research institutions, while operating ethically in accordance with the Nagoya Protocol. As a fully licensed importer and manufacturer of cannabinoid medicines, Cannaflos' goal is to ensure patients, physicians and pharmacists have the best possible access to the highest quality products, studies and information.

Ethical Medicines Industry Group
www.emig.org.uk/
EMIG is a network of life sciences companies and organisations with an influential voice in government, working to advance patient access to medicines.
EMIG is a multi-stakeholder network and trade industry association that represents the interests of the full span of life sciences companies in the UK. Our industry Members, range from new business start-ups focused on R&D, through to well-established companies delivering a wide range of essential medicines to patients.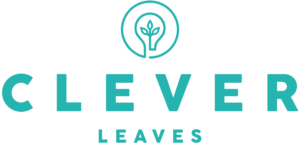 Clever Leaves
www.cleverleaves.com
Clever Leaves is dedicated to the innovation, development and commercialization of pharmaceutical grade cannabis. By partnering with local governments and regulators around the world, we are building the pathways of a legal and fully global medical cannabis ecosystem.
We believe in the power of medical cannabis and are dedicated to advancing this cause for our patients and helping improve their quality of life.
.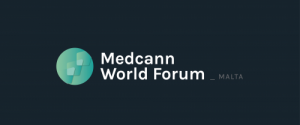 Medcann World Forum – Malta 
www.medcannworldforum.com
Leading Medical Cannabis confernce in Malta. Medcann is the Mediterranean's premier medical cannabis conference in Malta, bringing together global industry experts and professionals.